Jacques Torres: The Best Halloween Treats For Grown-Ups
Of course it is super fun to run around the neighborhood (or a large New York City apartment building) on Halloween with the kids and fill up those giant pillowcases with mini bags of M&Ms. But as my kids have grown up, I have discovered the joys of chocolate and other treats that are geared towards adults. Why should the children have all the fun? Instead, spend Halloween enjoying these treats; many go great with a glass of wine.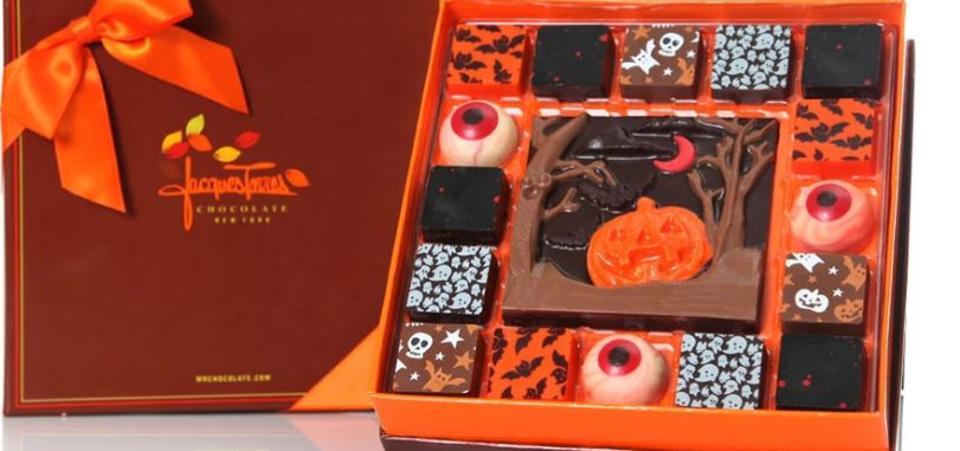 Jacques Torres (aka Mr. Chocolate) always comes through at Halloween. Two of my favorite offerings are his superb chocolate Jacques O' Lantern and Jacques Spooky Halloween bonbons. The 16 piece box is both spooky and festive and contains a hand painted chocolate plaque. Bonbons include: Eyeballs oozing with Red Caramel, Midnight Bonbons filled with Wicked Ganache and Bloody Boo Blood Orange Massacre in Dark Chocolate. Yum! (mrchocolate.com).