Fit Men Cook: 8 easy recipes to cook in a cast-iron skillet
With these recipes and tips, you'll quickly see why this sturdy, versatile pan is your best friend in the kitchen.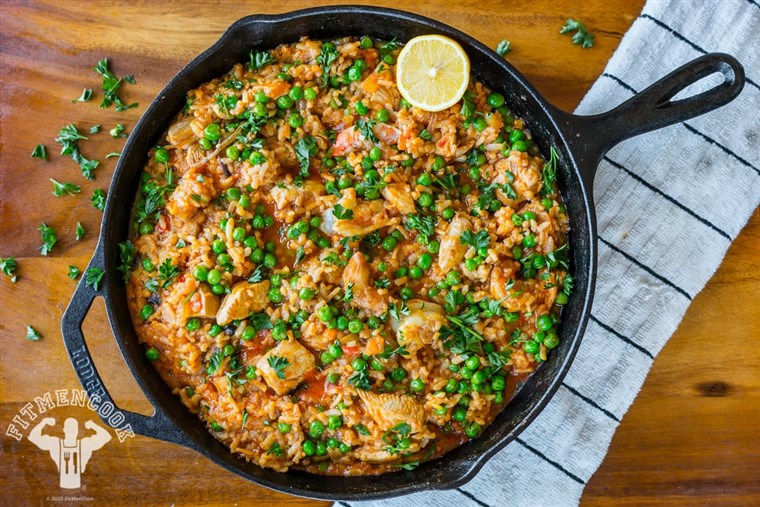 One-Skillet Healthy PaellaCourtesy of Fit Men Cook
"The cast-iron skillet retains heat SO well!" insists fitness influencer and "Fit Men Cook" author Kevin Curry, who created this one-pan paella. "You can cook this on the stovetop or the grill, and it will come out crispy on the bottom and soft on the top." And that's exactly what you want for this classic Spanish dish. Plus, adds Curry, the recipe comes together quickly and can easily be customized with your favorite veggies and protein.
Read more